The Showdown a fun, online wrestling challenge that besides having a completely Mexican atmosphere, it will face CEOs, creatives, developers, artists and all members of the interactive industry, against others in a ring, no matter where they are or what infrastructure they may have, keep in mind they participate in the One Show Interactive 2008.
In this competition, fighters will not just be defending their work or their agencies, they will be competing for the honor of being recognized as the best "Advertising Wrestlers" of the One Show Interactive awards ceremony.
Although the main objective is to organize a fun confrontation between advertising and interactive colleagues, the site has a public access area where non-registered users can live the ShowDown Interactive experience and challenge other online users.
We created a multiplayer game with some Mexican flavor, Showdown Interactive: "Kill your colleagues".
"This year the advertising competition One Show Interactive is going to wear mexican wrestler masks to show who is better in "lucha libre". As part of the One Show 2008 my very talented friends of Grupo W had developed this online tournament where all the ad agencies in the competition will fight between them, no matter the size of the agency they represent.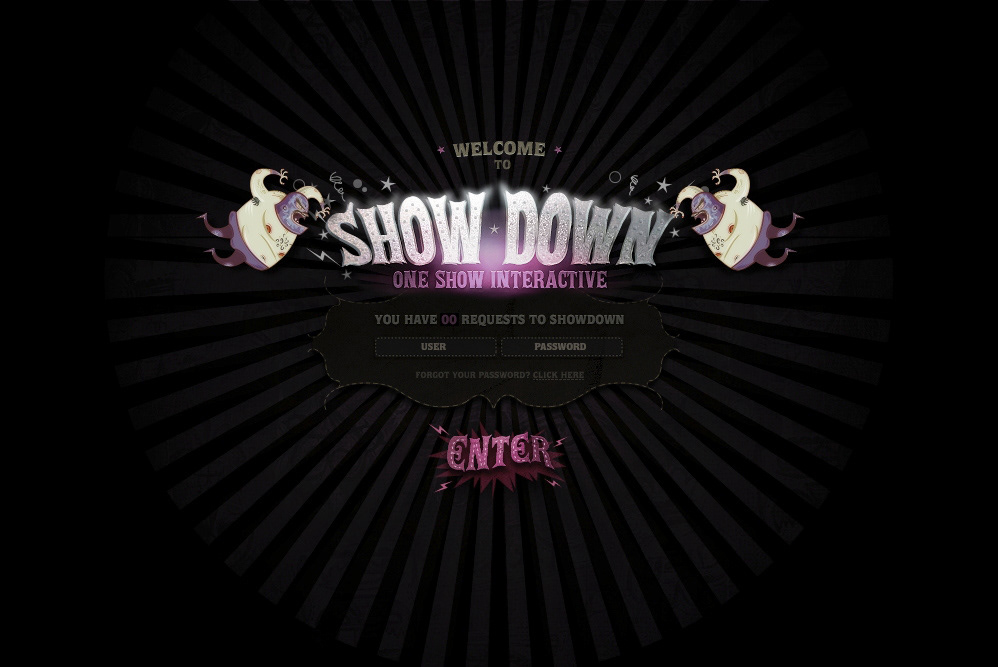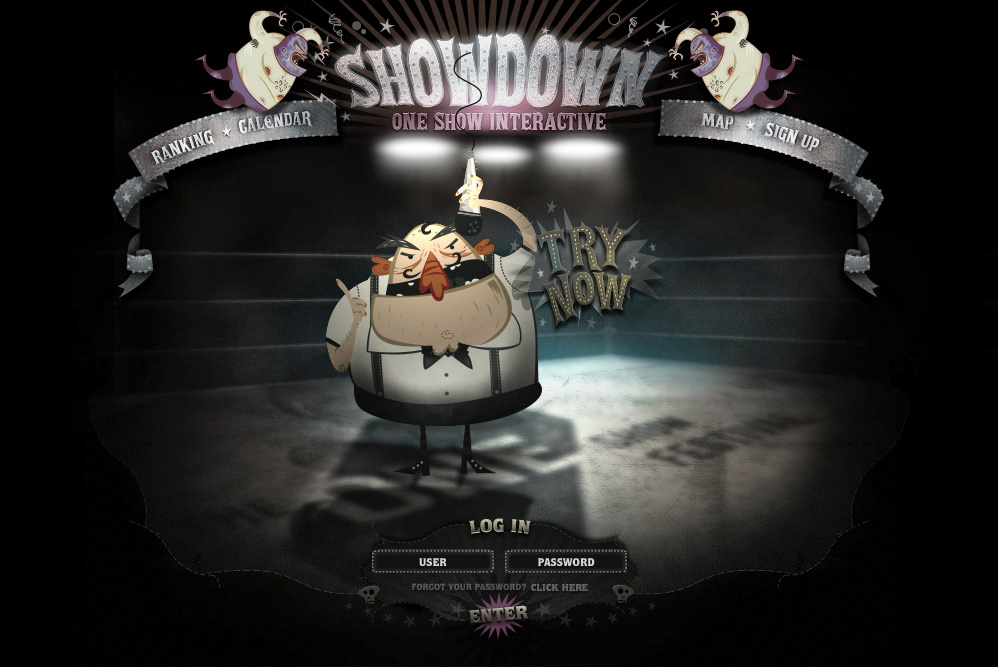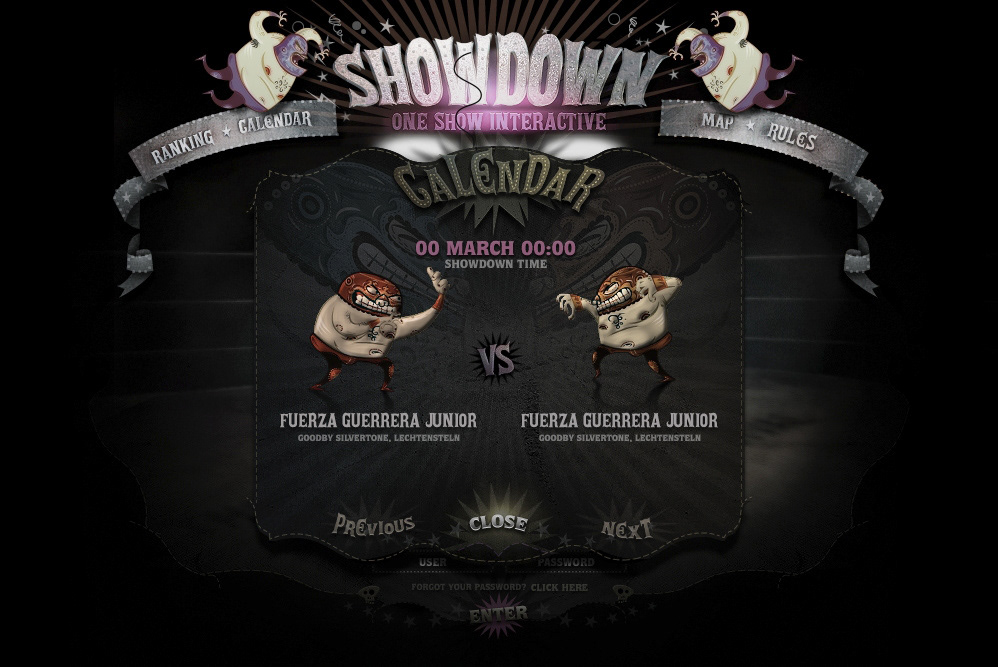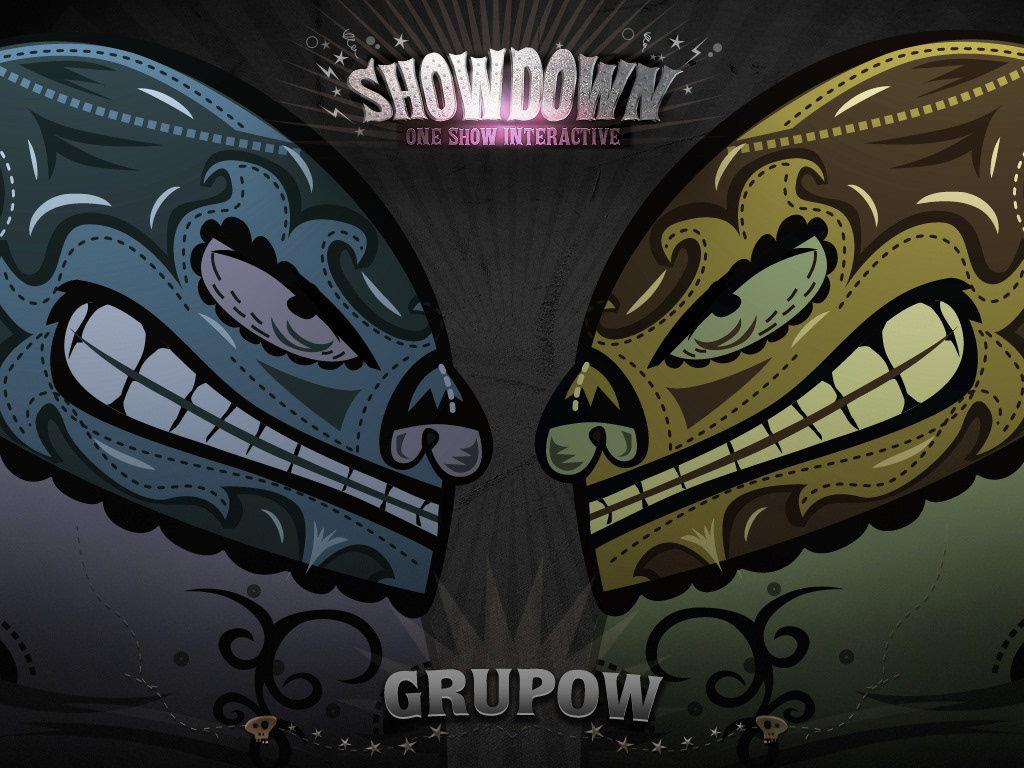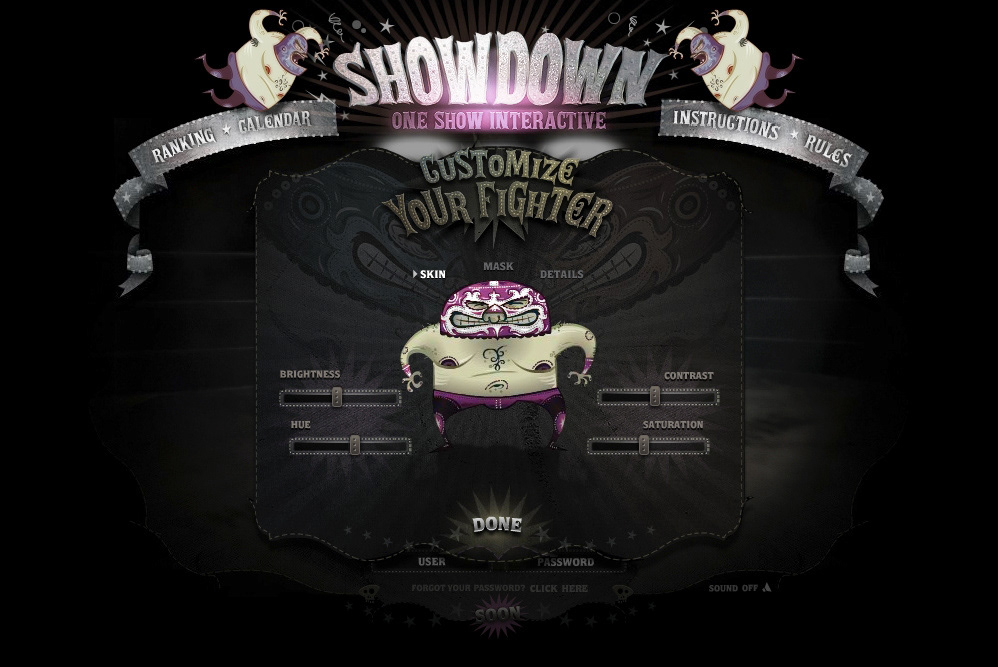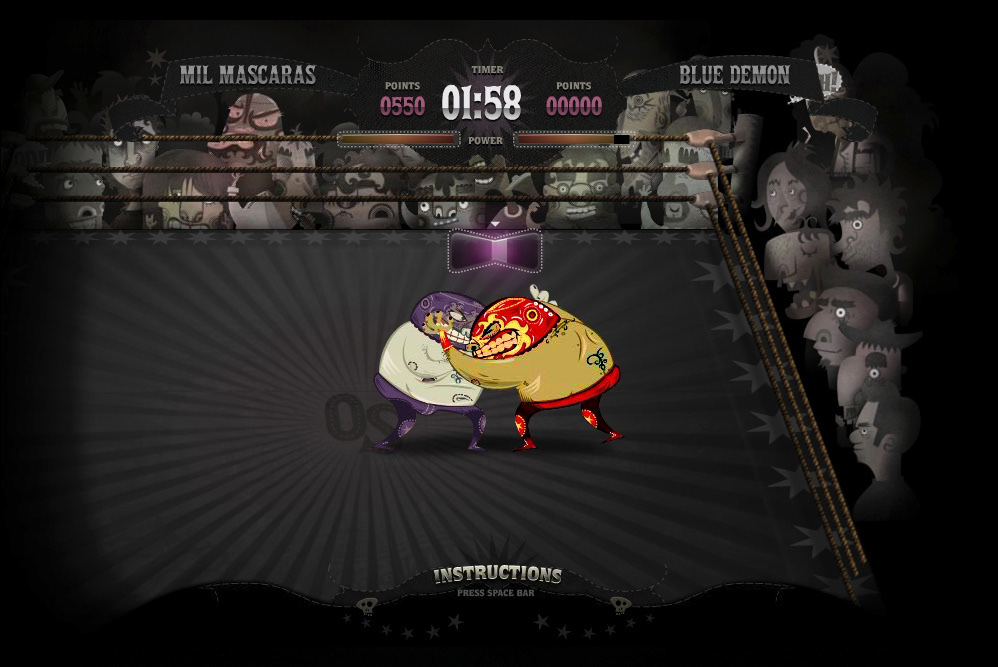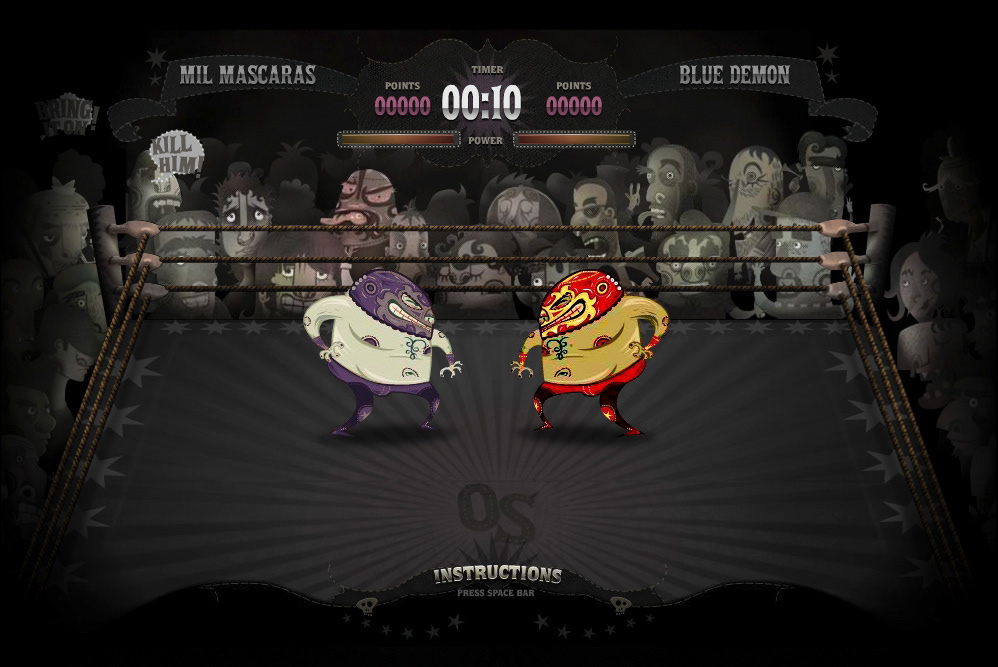 Coca-Cola Zero - Prove the Impossible
Coca-Cola Light - Tastes Of The World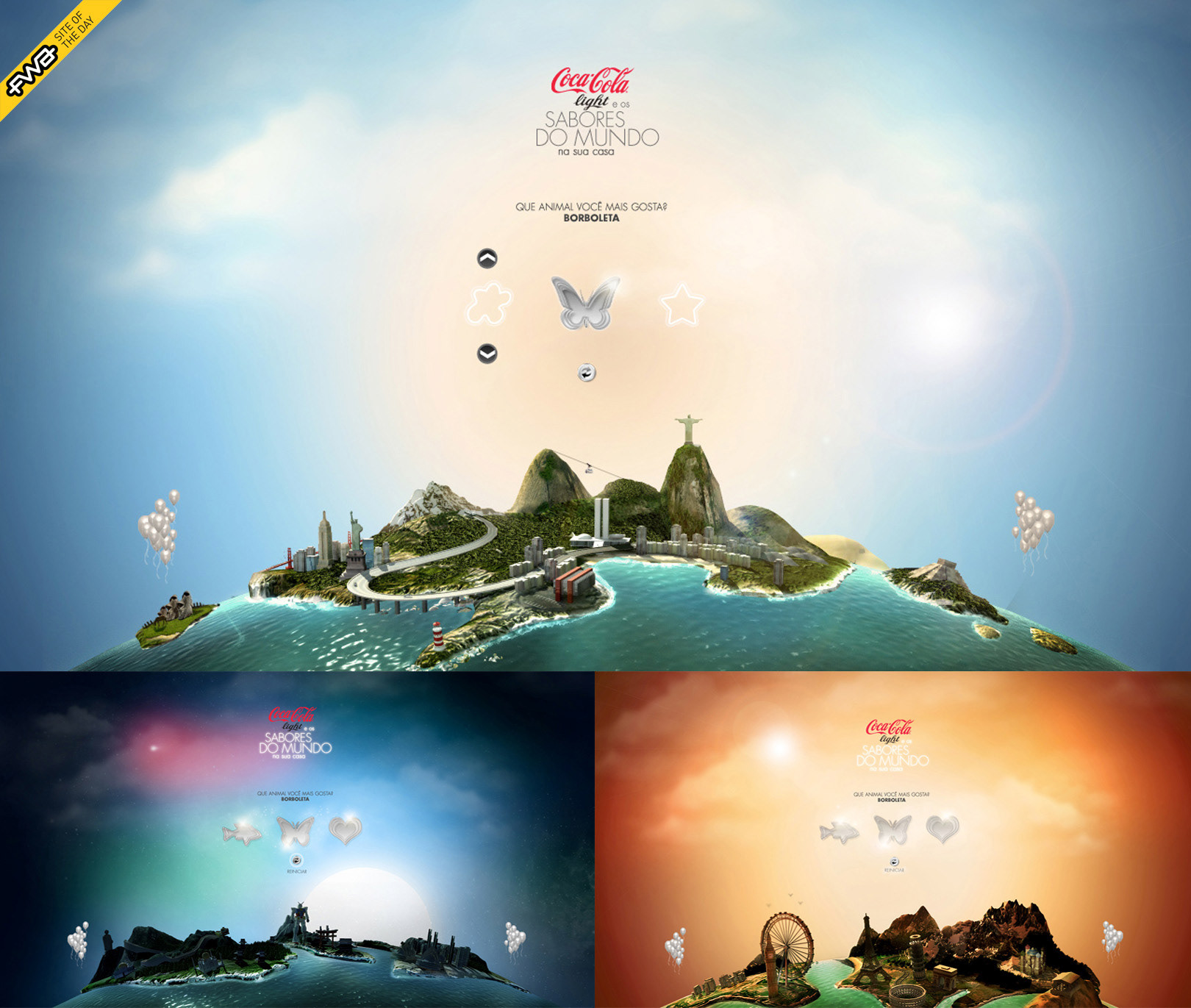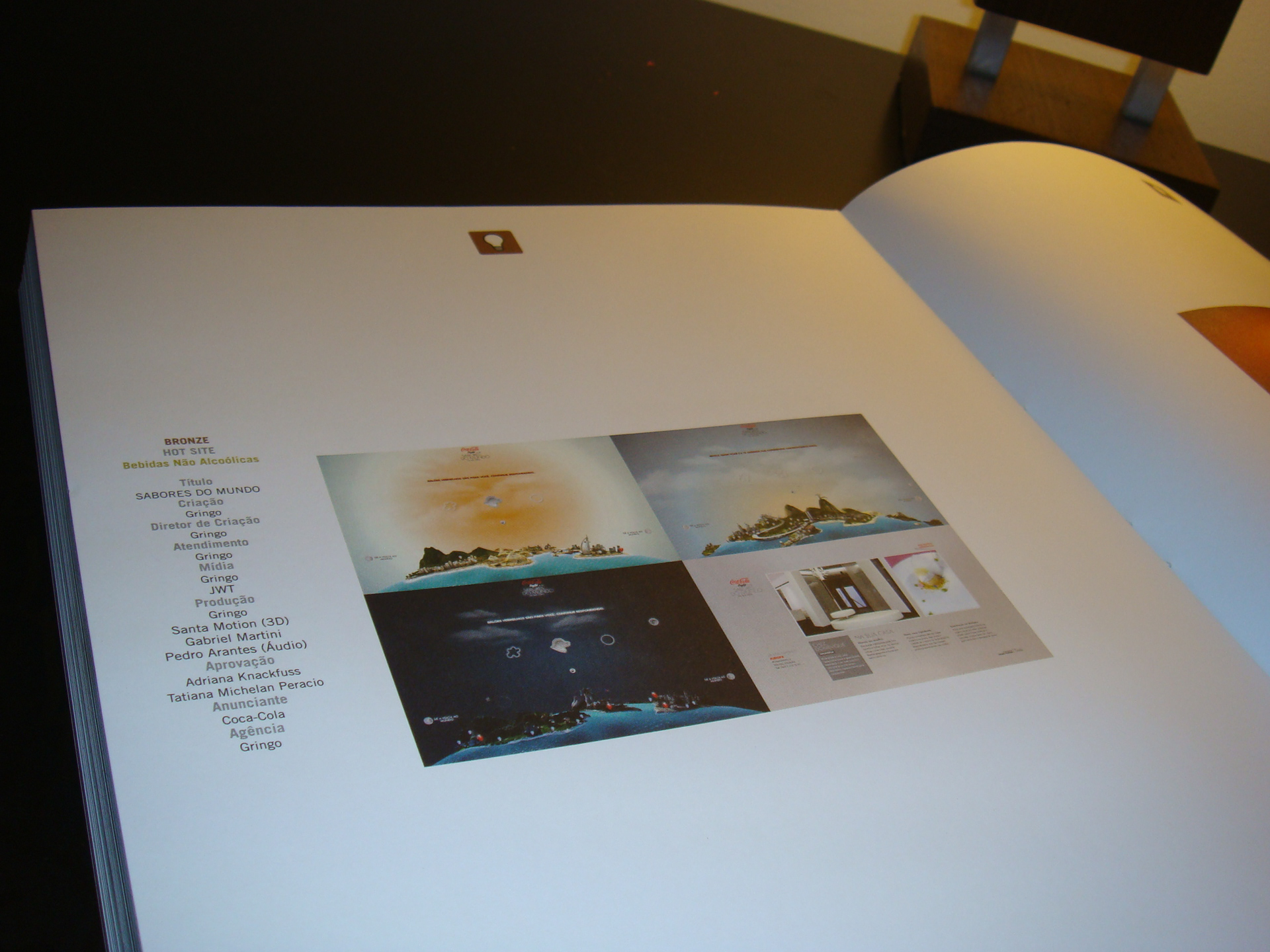 Digital to integrated, the first digital campaign that won a digital Cannes Award for Mexico, and the #7 most rewarded digital campaign of the world (Gunn Report).
An organization ran an extensive national crusade to raise one million clicks to save Fermin. At it's website and banners were asked to donate click to save the spirit of "living life to its fullest, and never to relinquish", after their contribution, donors could download an authenticity certificate for their click, with a unique number. This stage was unbranded.
Until the goal was reached, the "Who is Fermin?" experience came out with a branded campaign with Rexona, and the Fermin spirit.